Automated PayByBank payment codification facilitates your day to day business so as to send your orders quickly and securely.
up to 30 transactions per month
31-200 transactions per month
201 and more transactions per month
* Νο monthly fee
* The service is not subject to VAT
The only prerequisite for PayByBank is a bank account to which your customers' payments will be credited, regardless of the bank or the physical location chosen to pay an issued invoice.
The use of PayByBank payment code guarantees that:
Payment of the exact amount of the invoice
Automatic offset of claim and collection
PayByBank payment method works along with some of the retail world's top businesses to create a great customer experience.
We handle thousands of transactions per month and offer flexible solutions to help you run your business efficiently.
We make it easier for both your customers and you to connect each other more effectively.
The 3 steps needed to complete payment are the following: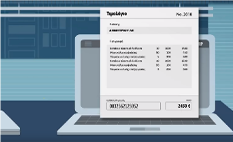 Invoicing
On invoice issuing, a unique payment code is created automatically from the PayByBank system.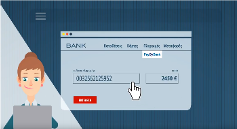 Payment invoice
The customer can use e-banking or any of the 5 available payment methods (phone banking, mobile banking, banking & other physical stores) to pay the invoice. PayByBank payment code can be even used to pay the invoice in cash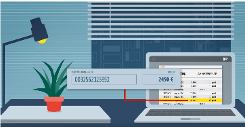 Automatic update
Once the payment is completed, your ERP or accounting software will be automatically updated and it will therefore immediately update customer's tab, warehouse and BackOffice
Connect your business directly with EPSILON NET's PYLON
Enterprise Resource planning system.
Or use the online apps for Enterprise Resource Planning - Cloud ERP